Welcome to Claire Storey Languages
I am a freelance literary translator from German and Spanish into English, specialising in books for young people, as well as adult fiction.
---
In April 2021, I was awarded a grant from Arts Council England as part of their Developing Your Creative Practice programme. I'm thrilled to be able to reveal the results of this project focusing on Young Adult Literature from Latin America. If you would like a copy of my presentations and sample, please contact me for more information.
You can read an interview with me about the project on the SCBWI British Isles Words and Pictures blog.
---
I will be speaking as part of panel on World Wide YA at the Young Adult Literature Convention at London Olympia on Saturday 9 July 2022
---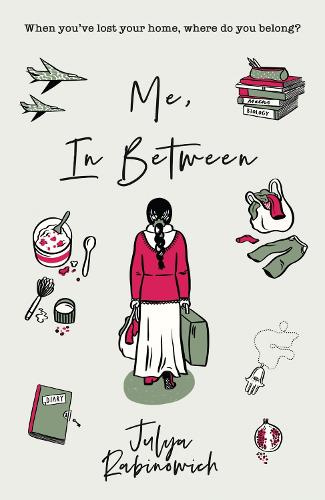 My latest translation is now available to buy.
Me, In Between by Julya Rabinowich is an award-winning novel, described in the Irish Times as "a book that rings with authenticity, with an engaging story… a serious contender for one the best books of this new year". You can order it from Nottingham-based bookshop Five Leaves Bookshop.
It may well be that translator Claire Storey's skilful idiom plays a considerable part in making this challenging story readily accessible to UK readers – Review at Books for Keeps
---
I really enjoy talking to children about languages and books and in 2021, I was named Outreach Champion by the Institute of Translation and Interpreting. To find out more about what I do and to arrange for me to come to your school to talk about inspiring young people with a career in languages, please follow this link.