Welcome to Claire Storey Languages
I am a freelance literary translator from German and Spanish into English, specialising in books for young people, as well as adult fiction.
In April 2021, I was awarded a grant from Arts Council England as part of their Developing Your Creative Practice programme to support a project focusing on Translated Literature for Children.
My latest translation is now available to buy. Me, In Between by Julya Rabinowich. This award-winning novel has been described in the Irish Times as "a book that rings with authenticity, with an engaging story… a serious contender for one the best books of this new year". You can order it from East Midlands-based bookshops Five Leaves Bookshop in Nottingham or Bearded Badger Books in Belper.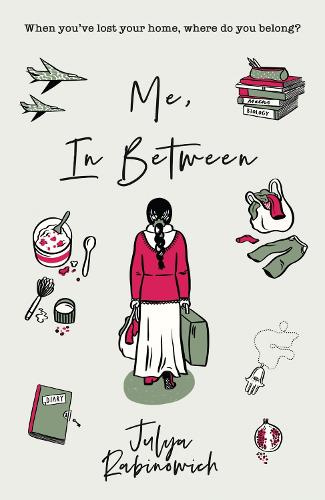 I really enjoy talking to children about languages and books and in 2021, I was named Outreach Champion by the Institute of Translation and Interpreting. To find out more about what I do and to arrange for me to come to your school to talk about inspiring young people with a career in languages, please follow this link.

I've been inspired to learn languages as I want to do more than one job and have different jobs where you need to speak different languages.

Feedback from a Year 5 pupil attending an event run by Our Future Derby
Follow @ClaireStorey16